MS. POWER POINT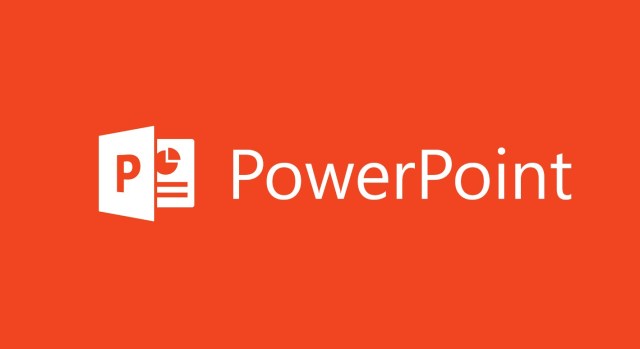 Microsoft PowerPoint ជាកម្មវិធីមួយក្នុងចំណោមកម្មវិធី Microsoft Office បង្កើតឡើងដោយក្រុមហ៊ុន Microsoft ដើម្បីបង្ហាញព័ត៌មានអ្វីមួយ (ការបង្រៀន ការបង្ហាញផលិតផលថ្មីមួយ។ល។) ក្រោយទម្រង់ស្លាយបញ្ចាំង ឬវីដេអូសម្រាប់ទស្សនិកជន (សិស្ស មិត្តរួមការងារ អតិថិជន។ល។) 
វគ្គសិក្សានេះគ្រាន់ជាការត្រួសត្រាយមួយ សម្រាប់អ្នកប្រើប្រាស់យល់ដឹងពីមូលដ្ឋានគ្រឹះ តាមរយៈការបង្ហាញព័ត៌មានទូទៅពាក់ព័ន្ធនឹងស្លាយ តាំងពីការបង្កើតរហូតដល់ចាក់បញ្ចាំង។
INTRODUCTION
1
Check the version of your PowerPoint
Get Started Quickly
1
Start quickly with a theme or template
Work with Slides
1
Arrange slides (Add, Remove, Rearrange)
3
ប្តូរពណ៌ផ្ទាំង Slide & Background
4
he slide master is the top slide in a hierarchy of slides that stores information about layout including the background, colour, fonts, effects, placeholder sizes, and positioning.
The key benefit to using slide master is that you can make changes to every slide in your presentation, quickly. It also enables every slide on your presentation to follow a singular theme and look cohesive – perfect for creating a professional business presentation.
6
សូមធ្វើការអនុវត្តលំហាត់ទី ១នឹងផ្ញើរមកកាន់យើងខ្ញុំ – PPT
Image and Shapes
1
Add images vs Format background Picture
2
សូមធ្វើការអនុវត្តលំហាត់ទី ២នឹងផ្ញើរមកកាន់យើងខ្ញុំ – PPT
4
Format and add effects to objects
5
Align objects using the Arrange tool
6
Understand object layering
First, layering objects gives you the freedom to arrange your presentation in any layout that you desire. Rather than working in a linear fashion as with a word processor, you can place and layer objects all you want. Second, layering lets you take advantage of all of the white space in your presentation
7
សូមធ្វើការអនុវត្តលំហាត់ទី ៤នឹងផ្ញើរមកកាន់យើងខ្ញុំ – PPT
8
Remove the background from pictures
PowerPoint has a lot of built-in features that can help you edit images just like any other professional photo editing tool does. Background removal is one such feature. For example, you have got a picture of a flower and you don't want its cluttered background, you can get rid of it and come up with a clean background less picture and it can be done within powerpoint.
Benefits
•Helps in making the slide less busy.
• Removes distracting backgrounds so the important parts are shown up.
• An alternative to complicated and expensive graphic designing tools.
• Saves time and money
9
One of the main advantage about using Group Vs Merge is that grouped shapes can later be ungrouped. When you merge shapes, a new object is merged into a single slide while the original shapes are lost and cannot be un-merged unless we use any of the workarounds described above.
10
One of the main benefits of using shapes in PowerPoint is that they can be resized without losing the image quality. Shapes can be really large or very small, and offer a lot of flexibility while working with your PowerPoint presentation, as shapes can be customized to fit your presentation requirements
11
សូមធ្វើការអនុវត្តលំហាត់ទី 5-6-7នឹងផ្ញើរមកកាន់យើងខ្ញុំ – PPT
Add diagrams and charts
2
Use SmartArt to create diagrams
3
សូមធ្វើការអនុវត្តលំហាត់ទី 8នឹងផ្ញើរមកកាន់យើងខ្ញុំ – PPT
Video and Animation to slide
2
Add and work with audio files
3
ការប្រើប្រាស់ចលនានៅលើ OBJECT or TEXT (ANIMATION)
4
ការប្រើប្រាស់ SLIDE TRANSITION
5
អនុវត្តលំហាត់ជាមួយនឹង ANIMATION (01)
6
សូមធ្វើការអនុវត្តលំហាត់ទី 9នឹងផ្ញើរមកកាន់យើងខ្ញុំ – PPT
7
Add Note & Comment on slides
8
សាកល្បងកំណត់វេលានៃការធ្វើ PRSENTATION
9
អនុវត្តលំហាត់ជាមួយនឹង ANIMATION (02)
10
សូមធ្វើការអនុវត្តលំហាត់ទី 10នឹងផ្ញើរមកកាន់យើងខ្ញុំ – PPT
Be the first to add a review.
Please,
login
to leave a review